Those who spent their childhood in the early 90s certainly had a moment of envy for Punky Brewster – the little protagonist of the series "Punky, the levada da breca". The girl was not content to wear shoes with one foot of each color: she also had a multicolored room, which seemed to be a branch of what we found at the end of the rainbow.
Well, now that we are older, many of us will soon have (or are having right now!) The mission of preparing a room for the little ones.
It is quite a mission! If for adults, the room is already a refuge and a place to recharge their batteries, for a child it is their own private infinite, where the imagination has no limits and it is accompanied by its most precious toys.
We took advantage of the arrival of Children's Day to give some tips on how to make this space even cooler and ready for great adventures.
Each in its square. You can still remember the complete list of pokémons, have zeroed all Super Mario games or await an abduction by Xuxa's ship, but keep in mind that this was your universe during childhood – and your little one will certainly have others tastes. Then try to acclimate the space according to the identity of the child, who is developing.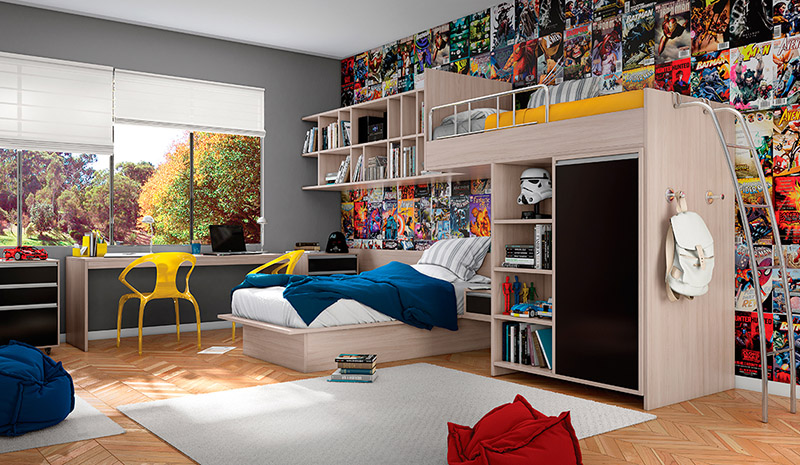 Color explosion. There is nothing more reminiscent of childhood than super colorful objects. But when it comes to decorating, it is worth a little moderation. As the colors influence our mood a lot, very vibrant tones can make children very agitated all the time. You can use different colors, but leave the more intense ones restricted to one item or another.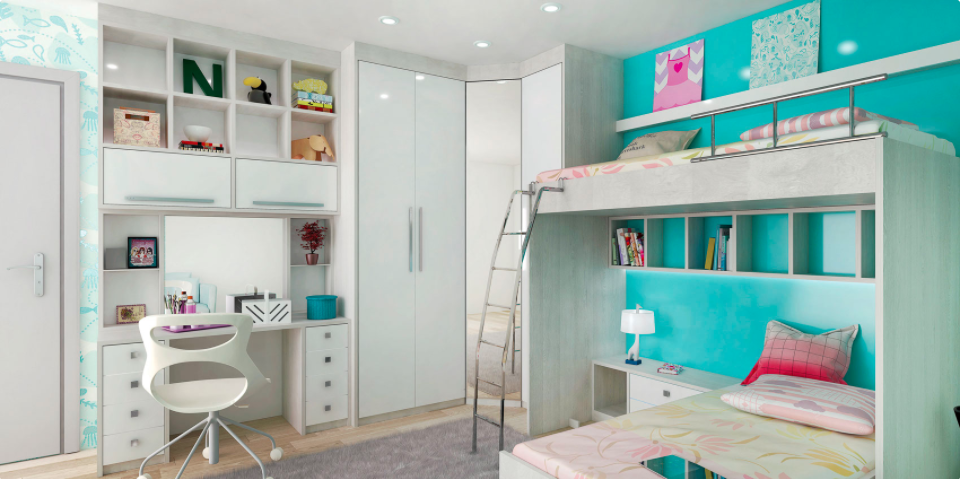 New face. The walls take on a new face if there are things drawn. But if you are not a very skilled designer, there is no problem: wallpapers or even stickers will make the environment quite fun.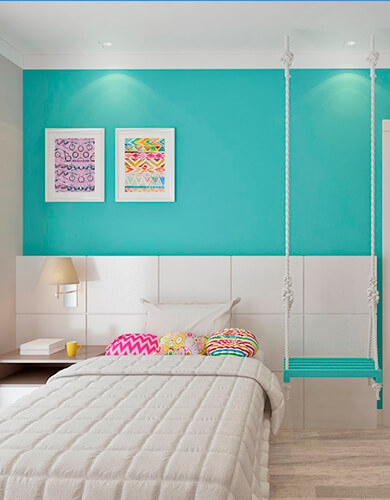 Organized mess. Scattered toys will be an unavoidable reality – but you can alleviate the problem. Bet on furniture where everything can be stored, such as drawers and chests. Niches and shelves are also a great choice, in addition to making the walls more fun. Here, it is worth a precious tip: try to leave the items within the reach of the little ones. In addition to developing the autonomy for them to organize themselves, you eliminate the risk of them trying to climb the furniture to achieve what they want.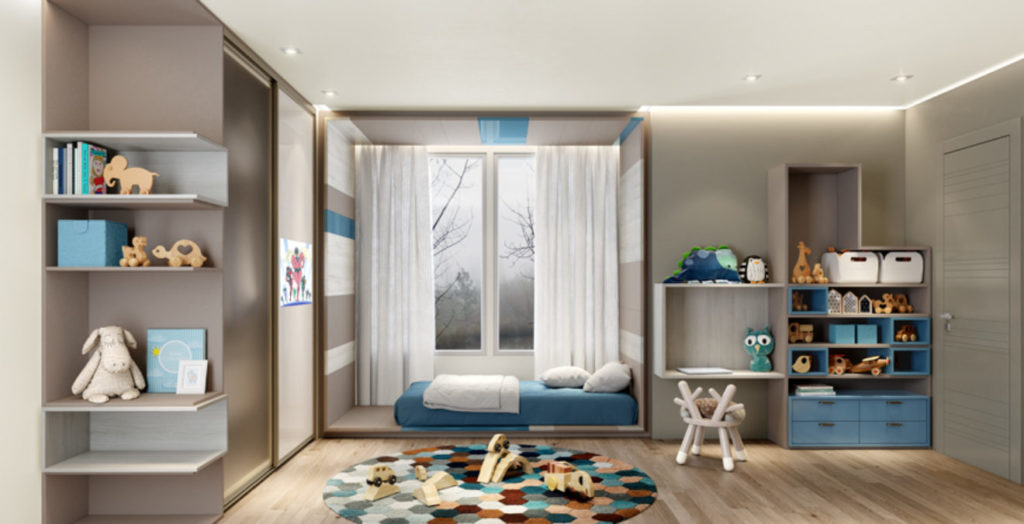 Foot cloth. Children live on the floor, so try to make the space more comfortable with a very soft rug. Make sure that it is easy to clean and has anti-allergy treatment. You will also want to spend hours playing on it with your child.
Attention: men at work. The room should be fun, but it should also have space to study. Then reserve a corner where the little one can sit and concentrate without so many stimuli.
1001 functions. Multifunctional furniture will be great allies. The bed can have a chest, a ladder can be a haberdashery and you can even opt for a suspended bed with a built-in desk, ideal for environments with little space for a lot.