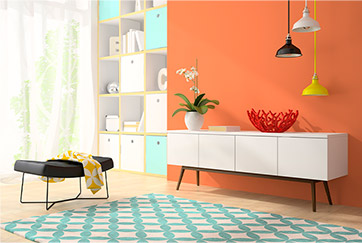 Retro
As the name implies, it is a style that draws inspiration from remote experiences, with references from past stories. With items that have survived time, your favorite decor has abstract and geometric shapes, and tones ranging from striped to checkered, a mixture of textures and colors like orange, pink and blue.
Industrial
Full of personality, the industrial style highlights unfinished brick and concrete walls, in addition to betting on exposed materials, such as wires, pipes and beams exposed to the eyes. The tones that dominate this style are natural, like metals, copper, iron, burnt cement and a touch of vibrant colors.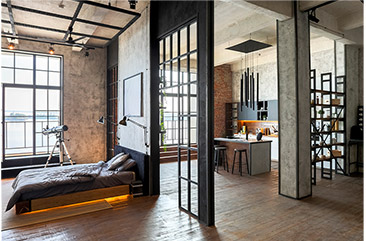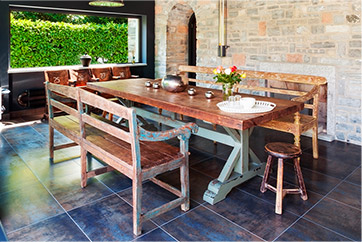 Rustic
But it can be better known as a casual style and with the face of nature. Items such as wood, stones and flowers are very present in their environments, in addition to having a direct relationship with life in the countryside, which although it is not its natural habitat, can be adapted with these elements. The rustic spirit is old and rural, and can be evidenced by marks of expense and imperfections, which are seen as beautiful.
Minimalist
You prefer to use a few decorative items, but invest in geometric items, furniture with simple and angular design – with an appreciation of modernity and technology. Their colors are neutral. Its perfect environment has a clean style, without excesses, with basic furniture and few objects. Finally, his favorite phrase is: "less is more".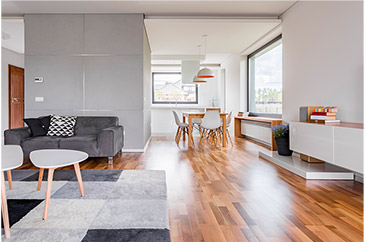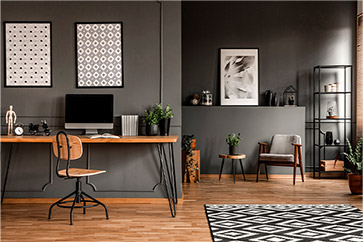 Contemporary
Right away we understand that you have many references of art and culture. That is, everything that is a trend. Among the elements, you prefer shades of gray and straight lines. In addition, it has an essence in sustainability, combining metals and natural textures. Among the most used materials are light woods, skins and synthetic leathers, linen, jute, cotton and silk.