Your dream home begins here
Lar Center was the first decoration and design themed mall in the city of São Paulo. From day one, on June 12th, 1987, it is the most complete shopping hug for the "home" segment, occupying a total area of 486 thousand ft2.
From the project to the decoration, if you are building, remodeling or decorating, at Lar Center you can anything you need. That is why it is the city's favorite: your one-stop mall where you can find everything, from the basic construction material to the latest news in furniture, finishings, lighting and decoration.
Home to more than 100 stores, Lar Center's current mix has some of the finest and famous brands in the country in furniture and decoration, customized fixtures for bathrooms and kitchens and closest, where you can have earlier access to the latest trends and serve as an inspiration for architects, interior designers and decorators.
To complement what the stores offer, at Lar Center you can also find home centers, electronics and white-goods, carpets, rugs, curtains and blinds, apart from stores that specialize in mattresses and products for bathrooms, showers and accessories, finishings and DIY, gifts, utilities and lighting. Here, there are also great options in restaurants, fast-food and coffee shops, a Cinemark complex with two Prime and one XD auditoriums, besides bank agencies, gym and a sports megastore.
Everything for you to feel already at home – just like your home will be.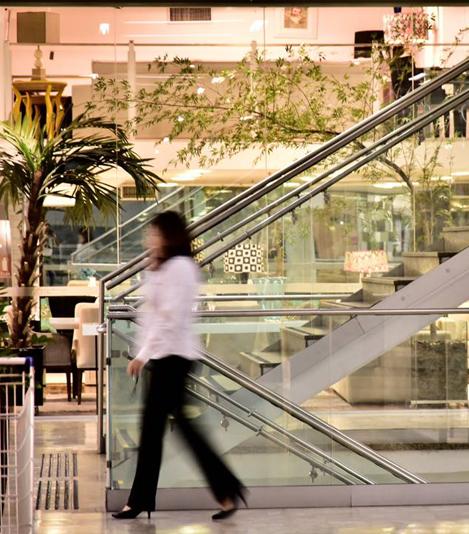 LAR CENTER IN NUMBERS
550,800 ft²
OF LEASABLE AREA