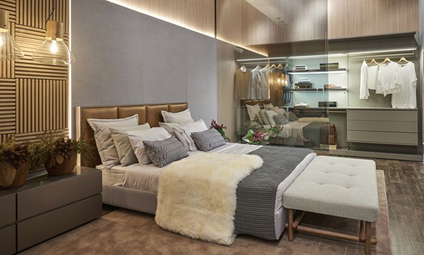 The classical decoration is inspired by a style that emerged in ancient times, when luxury, refinement, and sophistication were synonymous with beauty. The period was influenced by artistic styles such as baroque, rococo, and imperial, referring to the time when castles, temples, and palaces were built. In other words, the classic style represents an environment with sophisticated decoration, rich in details, both in the furniture and in the adornments.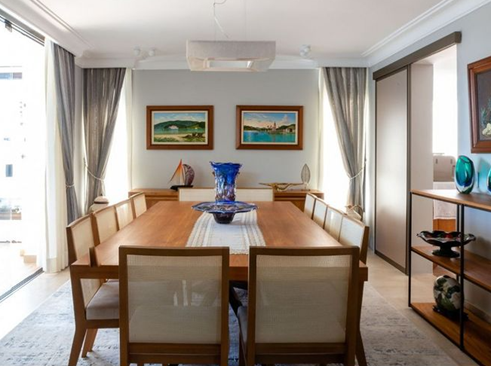 So, when it comes to thinking about this style, be careful with the details, which should be balanced and without exaggeration. Use sober and elegant tones such as white, beige, off-white, pink, and gray – which are in the color palette of this style – as well as plaster pieces, large frames, mirrors, and antique artwork, especially nature and portraits.
For the cabinetry and furniture, invest in pieces made of fine woods with details, as well as ornaments in tapestries and curtains. All this in large environments and with predominantly yellow lighting, with chandeliers, pendants, and sconces.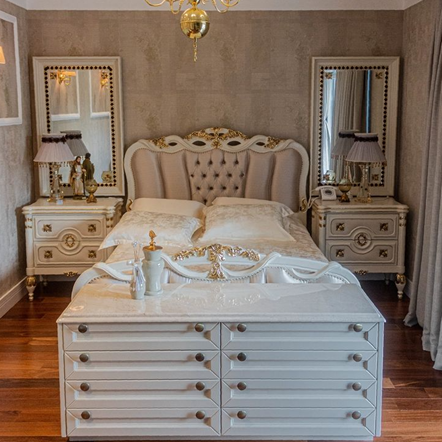 Don't forget that classic decoration goes perfectly with modern and contemporary style items and products. Therefore, balance the environments by including cleaner pieces with straight lines. After all, together the styles complement each other and transform any environment!
These and many other options for furniture and environments can be found in Lar Center's stores.