It is not today that decoration trends point to an increasingly cozy environment, as a way to make the house a refuge from the frenzy of everyday life.
Part of this, you can achieve with comfortable furniture and suitable spaces to empty your mind and make a real stress detox. And another part you get with the decoration – after all, not every house has space to accommodate a small garden, for example. Today's tip for a stylish and comfortable piece of furniture is this Clami bench that you find here at Liquidação Já Pro Lar Center. The upholstery weave of this Clami bench goes very well with the wood inside the piece. The furniture does not lose its natural air even with the futuristic design.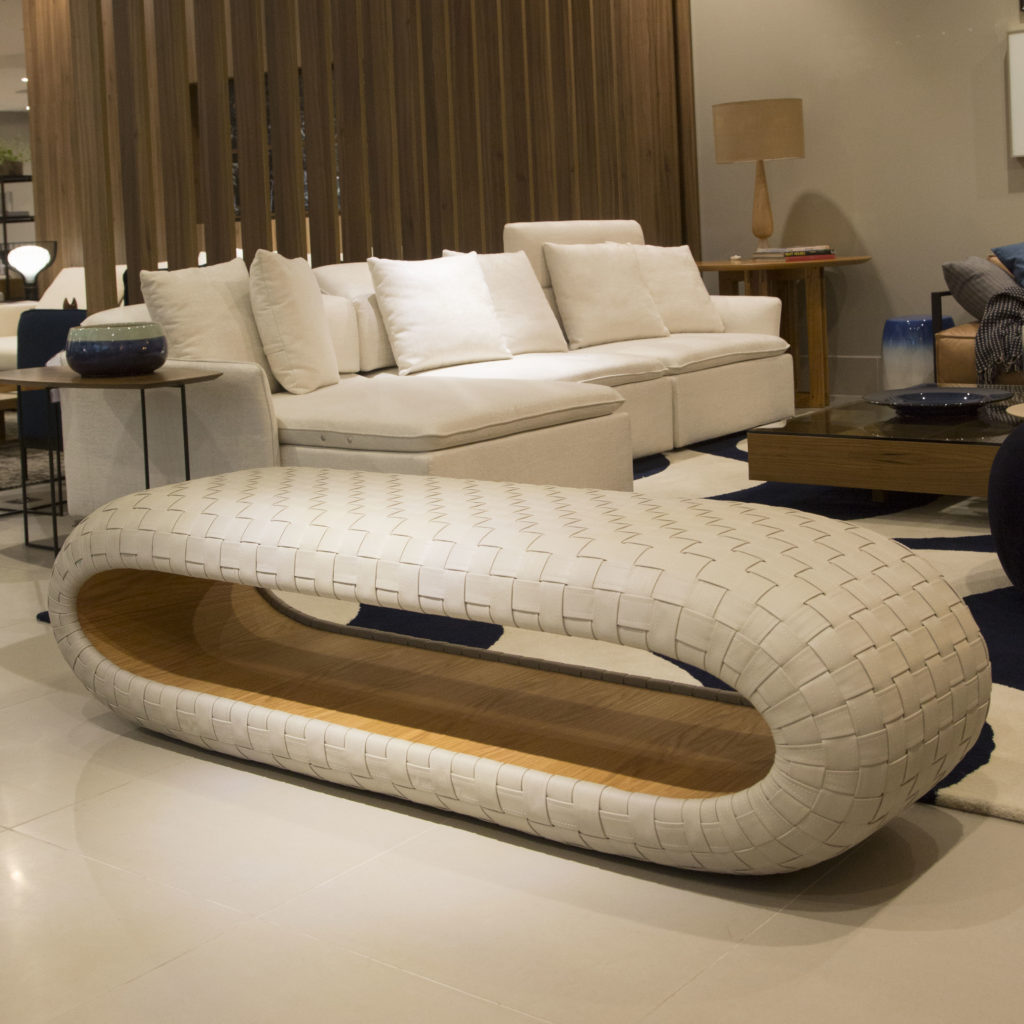 Materials that refer to nature create a certain atmosphere of contemplation. It goes from the most used, such as wood and straw, to those not so targeted, such as raw cotton, string, rope and bamboo. Colors also make all the difference. Green, earthy and woody tones: more natural, impossible – and still allow interesting contrasts with fabrics or metallic accessories of other colors. As an option of a wooden piece, this Breton dining table has a minimalist and sophisticated design. The highlight here is the ribbing of the wood, which makes all the difference. See her details by accessing here.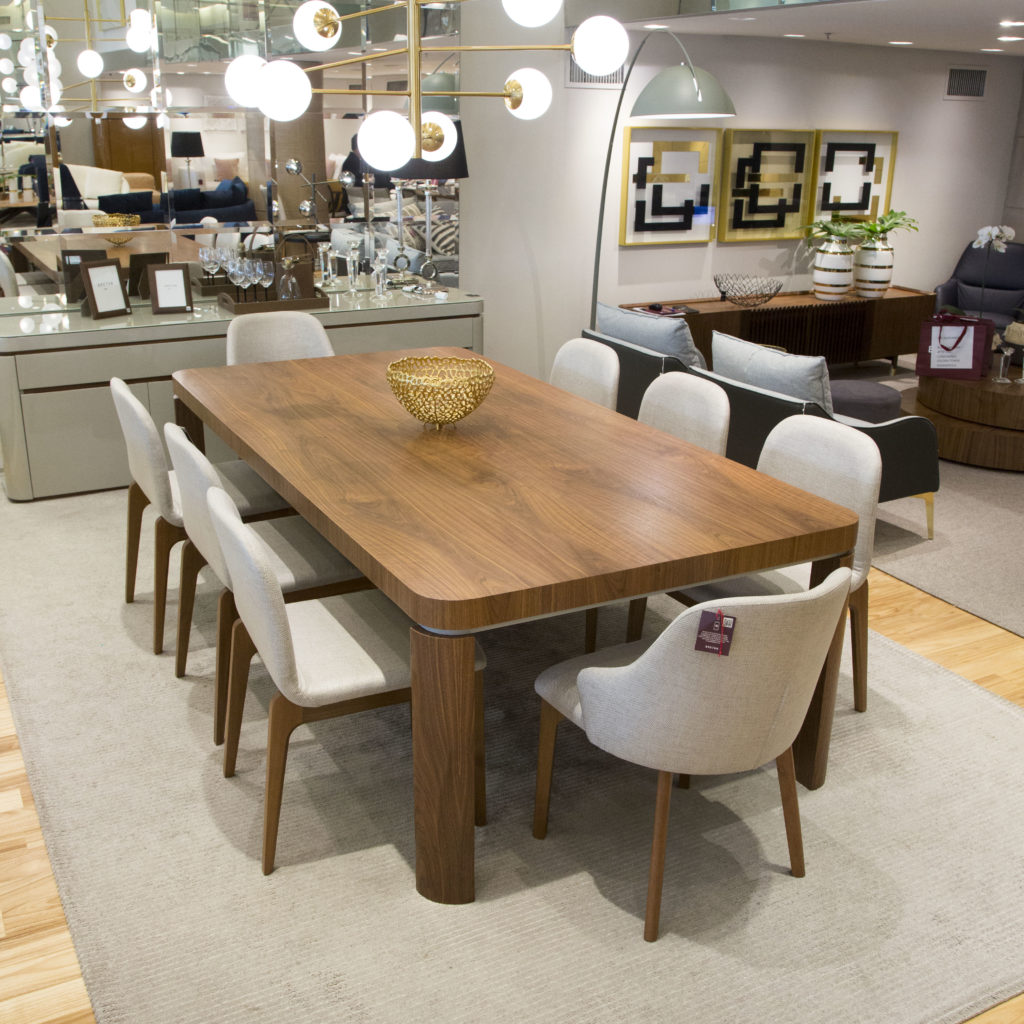 In addition to being cozy and sustainable, the more organic textures have a charming irregularity that refers to the handmade and unique, far removed from the impersonal way and produced in a series of synthetic materials. How about having that armchair from the Trend store in your living room? You can find it on offer at Liquidação Já Pro Lar Center by clicking here.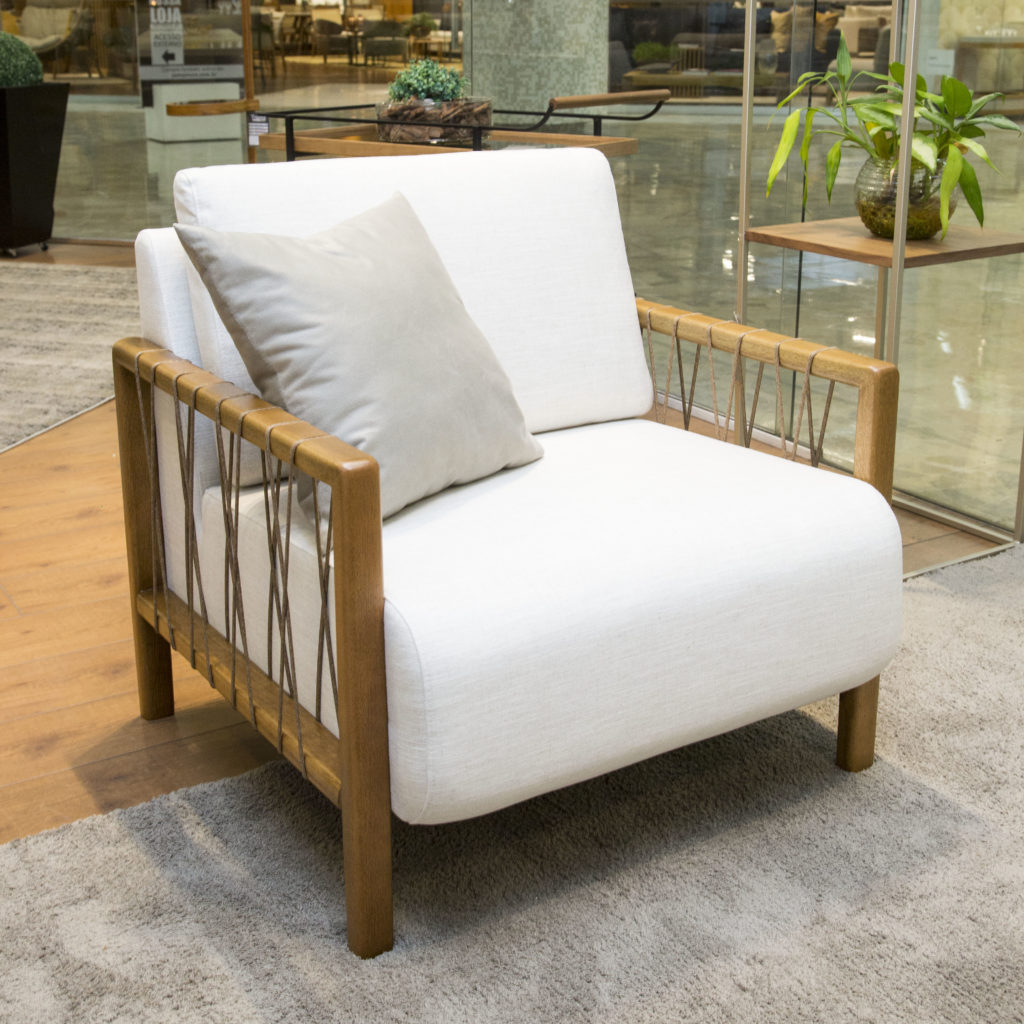 É claro que sua casa não precisa se transformar em uma réplica dos cenários de "O Rei do Gado". Com jeitinho, você equilibra bem o industrial e o orgânico para montar um ambiente só seu – e que seja o cantinho onde você adora estar no fim do dia. Uma peça linda que pode combinar com esses ambientes é o carrinho de bar. Essa opção você encontra na B&B, aproveite que está em promoção na nossa Liquidação Já Pro Lar Center. Confira aqui.